About Guild of Dungeoneering
Welcome, Guild Master! We have much to do. Our Guild Hall can be expanded... perhaps it is time for an Apothecary? So many recruits, and so few return from the depths. Ah yes, we found more in the tavern. Fresh faced with the promise of glory bright in their eyes. Poor fools! That damned crypt will claim them all. And yet, perhaps among them is a hero, one who will return victorious, one who will bring glory to the Guild!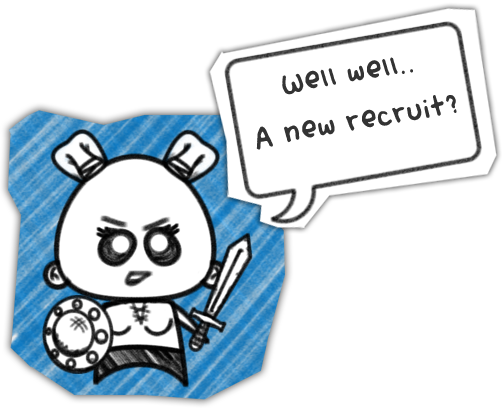 Guild of Dungeoneering is a turn-based dungeon crawler with a twist: instead of controlling the hero you build the dungeon around him. Using cards drawn from your Guild decks you lay down rooms, monsters, traps and of course loot! Defeating monsters lets you place better items for your hero to use, but placing ever harder monsters is the only way to keep the Dread Meter in check. Let it get too high and Bad Things start to happen! Meanwhile your hero is making his own decisions on where to go and what to fight. But will he be strong enough to take on the dungeon's overlord?
In between dungeon runs you manage your Guild, building new rooms to attract new classes of adventurer and to expand your decks of cards with more powerful items and events.
Guild of Dungeoneering is being lovingly crafted by:
Guild of Dungeoneering should be launched around Mid 2015 for PC and Mac via Steam, with a tablet release to follow. You can reach Colm at colm@gambrinous.com.
Want to know when the game is out? Subscribe here and I'll email you when it's ready!
Press for Guild of Dungeoneering
Press? You may want this high res logo or this presskit full of goodies then. I'm always willing to answer questions or do an interview, just get in touch: colm@gambrinous.com.
"I sort of wish I had designed this myself."
Adam Saltsman, creator of Canabalt
".. a lovely sketches-on-graph-paper aesthetic .."
IndieGames.com
"There's a huge amount of potential in the concept .."
Rock, Paper, Shotgun
"Those bigheaded dungeon delvers will have to get their hands dirty in order to make off with the good stuff."
Destructoid
"If your dungeoneer's too stupid to avoid that nasty golem.. well at least he went down with a funny splat sound, and there's plenty more adventurers in the tavern! "
ErraticGamer (interview)
Guild of Dungeoneering - Screenshots
Guild of Dungeoneering - Video
Here's 5 minutes of alpha gameplay with commentary by me, which gives a good flavour of the game. This is from the alpha as of November 2nd.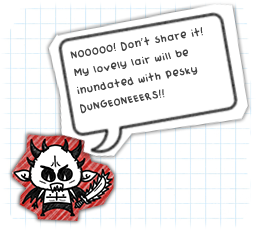 If you scrolled down this far then maybe you'd like to share this page with some of your friends? Go on!